A Radio for Employability Skills (ARES)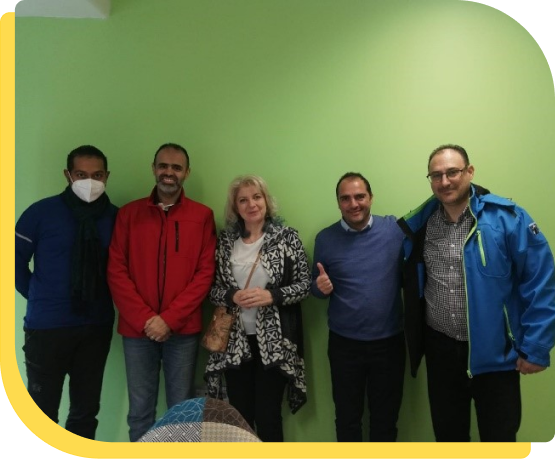 Project Number: 2022-1-IT02-KA210-ADU-000081472 – Partner
We want to introduce young adults on the job market who have theoretical and practical skills in the field of podcasting, but also transversal and managerial skills that raise their employability, changing their attitude (from passive to participation in their personal and professional growth) and their mindset. We also intend to train trainers, to multiply and expand the numerical range of young adults capable of making the leap in quality
To achieve our goals, we will train young adults, who already during the project phases will explore the local, national, and European reality in terms of opportunities, improving a series of skills and producing podcasts.
We will also create a video guide for trainers, in order to transfer methodology and tools to them. A web platform will be the IT heart of the project, of which we will take care of the dissemination and communication to reach a wider audience.
Project Number: 2022-1-DE02-KA220-VET-000085499 – Coordinator
This project aims to improve the employability of unemployed young people, increasing the number of professionals in the video game sector in Europe. Proposing the keys to promote the serious video game sector committed to aspects of social awareness, such as raising awareness of green issues. Encourage women to join the video game sector as professionals. Attend to inclusion, promote digital transformation, and improve the necessary soft skills.
The consortium formed by 6 multidisciplinary partners from 5 countries and experts in VET training will hold four transnational meetings and short-term training to develop the project. All the partners will hold seminars at the end of the project to reach 1,000 registered users on the SPOOC platform, video games developed and the complementary digital PLE created to continue learning once the proposed course has finished. 20 serious mini-video games will create green awareness in public.
Games4Green will offer holistic training for game development. For this, 10 modules will be created that cover the main professional profiles that collaborate in the creation of a video game. An e-learning platform will be created in SPOOC (Self- Paced Open Online Course) format, which will be complemented by a PLE (Personal Learning Environment) creating a Learning Path for each professional profile. 20 Green Mini-Video Games will raise awareness and be templates for future developments.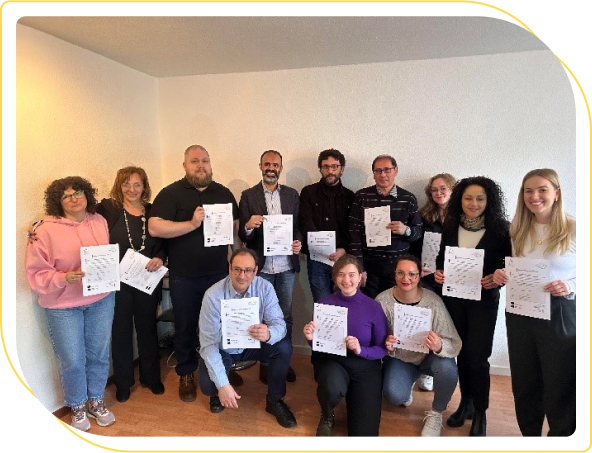 EQUAL SciTech: promoting gender equality in Science and Technology
Project Number: 2022-1-PT01-KA220-SCH-000088149 – Partner
The EQUAL SciTech project, Promoting gender equality in Science and Techonology aims to meet the following objectives: – highlight the important role of women in science and technology.
to ensure a transformative environment in the school context regarding the roles of women and men at work and in society; – to raise the gender awareness of teachers/educators by enhancing their educational skills to work with students.
Besides the results that we will develop, we intend to implement four transnational meetings between partners; 1 training action that will train teachers/educators in the field of promoting gender equality in science and technology in the school context; six multiplying events as well as several dissemination activities. All this under the management of the coordinating entity, AESCAS.
Guide of Approach To work with students on gender stereotypes and encourage their participation in STEM careers. Pedagogical Tools that will include the following materials: educational card game;interactive digital book to promote equal participation of girls in science; Film Festival with a set of inspiring videos
Intercultural Competence Development for Adult Education (IntCult)
Project Number: 2022-1-PL01-K220-ADU-000087417 – Partner
This project aims to enhance adult educators' intercultural competencies through an innovative online course designed around solid evidence and visual media. Fiction and reality will intertwine and engage learners towards efficiently navigating a more culturally diverse society. Beyond an (online) course of our own, we will provide a media catalog, inspiring examples, a course framework, and workshop guides for those willing to develop their own courses and workshops.
IntCultAE includes 3 sets of activities: PM – Project Management, DE – Dissemination & Exploitation, R – Results. PM fosters team spirit, promotes efficient work, and guarantees the quality of all the financial and process development. DE are supported by social media and involve target groups from the start. R are supported by films (featured and real stories, staff will receive training in filmmaking) to be more appealing and comprehensive. All partners are involved in all project activities
Results: (1) Intercultural Competencies Course Framework; (2) Intercultural Competences Films and Scenes Catalog, to be used in the IntCult AE online course and in other learning situations; (3) a series of real-life Stories of Acculturation in films, to be used as good practices on intercultural competencies; (4) Intercultural Competencies Online Course, targeted to AE; (5) Intercultural Competencies Workshop Guide, to AE organizations to promote workshops to practice intercultural competences.